Today we celebrate the feast of St. Patrick, the 5th century missionary who cleared the Emerald Isle of snakes and kept it clear until the hedge fund managers arrived in the 90's.
On this day, children across America are taught about shamrocks, leprechauns, rainbows, and the color green. In other words, they're taught about nothing of any importance when it comes to Ireland, Irish culture, or the contributions of Irish-Americans. Which is a shame.
I don't so much mind all the attention that's paid to leprechauns, so long as when it comes to discussing German culture, the teacher spends most of her time talking about poltergeists.
But enough about figments. It's St. Patrick's Day, and it's a fine occasion to savor deeper things. Guinness is fine, as is cranking "The Pogues" or "Flogging Molly" on your stereo, or getting together with your sensitive guitar-playing friend to croon Yeats' "Sallie Gardens," but if you're interested in exploring other areas of Irish culture, here are a few suggestions.
Music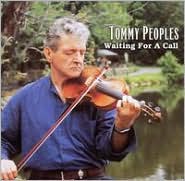 I'm a big fan of Irish fiddle music. A couple of my favorite fiddlers are Tommy Peoples (try his album, Waiting for a Call) and Martin Hayes (try Martin Hayes/Dennis Cahill Live in Seattle). If you'd like to explore the history of Irish fiddle music further, track down a two-CD set called Michael Gorman: The Sligo Champion. Gorman was an important fiddler and composer, and you can hear some traditional fiddling and singing from the first half of the 20th century before non-traditional techniques like vibrato became so prevalent.
Novels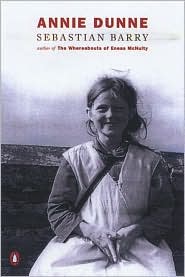 Annie Dunne by Sebastian Barry is a haunting and lyrical book about an old woman living with her cousin in a cottage in the Irish countryside. Her children come to visit her. Has their father committed an unspeakable crime? Barry tells us, but he's sly, and you might miss the clue if you don't read carefully.


Another family, another shameful secret from the past, and another very good book. Anne Enright won the Man Booker Prize for The Gathering, her story of a woman who uncovers the hidden story of her family. Her brother Liam has drowned himself, her mother is fading into dementia. The writing is vivid without being purple:


I walk to the far counter and pick up the kettle, but when I go to fill it, the cuff of my coat catches on the running tap and the sleeve fills with water. I shake out my hand, and then my arm, and when the kittle is filled and plugged in I take off my coat, pulling the wet sleeve inside out and slapping it in the air.
My mother looks at this strange scene, as if it reminds her of something. Then she starts forward to where her tablets are pooled in a saucer, on the near counter. She takes them, one after the other, with the flaccid absent-mindedness of the tongue. She lifts her chin and swallows them dry while I rub my wet arm with my hand, and then run my damp hand through my hair.
What an admixture of senses: the daughter's damp hand, the mother's dry throat, the pills pooled in a saucer. Notice how Enright uses commas more to pace the action than to convey logical connections. She's a musical writer. It's a moving, beautifully written book.
Poetry
I heard Eamon Grennan read his poems at a local boarding school several years ago, and I've been a fan of his writing ever since. I particularly like his book, The Quick of It, which contains poems that catch the essence of what they're describing in only 10 lines. Here's a sample:


While you're gazing in the mirror all the names change.

It will be all right, you've said, when push comes to shove
And the snow's sheer mortal diamond will have left us
Its legacy of watergallop and what-have-you: it will be, then,
A question of reflection, not this heartlessness of lightbreak,
Horrid jag-edge of show.
Take, for instance, this morning:
Beneath the ice-clamp of Casperkill Creek you saw clear water
Run into its own life against the odds, making (the way things
Will) a fresh start—just as a raucous, high-minded, truth-telling
Matter-of-fact congregation of crows comes tumbling.
Spirits
Finally, a suggestion for quenching your thirst, because if you're reading by a fire, or in an overheated bus, or under heavy bedcovers, or in a dusty room, or a drafty hallway, or on a weekday evening after a long day's work, or on your day off, you might get thirsty. Tonight all sorts of people are sampling Guinness or Jameson's or Bushmills, and that's fine. But my suggestion? A light, grassy Irish single malt called Knappogue Castle. I learned of it several years ago from a review Eric Asimov wrote of Irish single malts for the New York Times. If you enjoy single malts, but want to stay away from anything heavy or peaty, Knappogue Castle is an excellent choice.
Happy St. Patrick's Day!
PostScript
One more suggestion. If you're looking for a good survey of Irish literature, check out Ireland: A Traveler's Literary Companion from Whereabouts Press. It features short stories from all over Ireland. There's also an introduction by the editor, James McElroy of UC Davis.